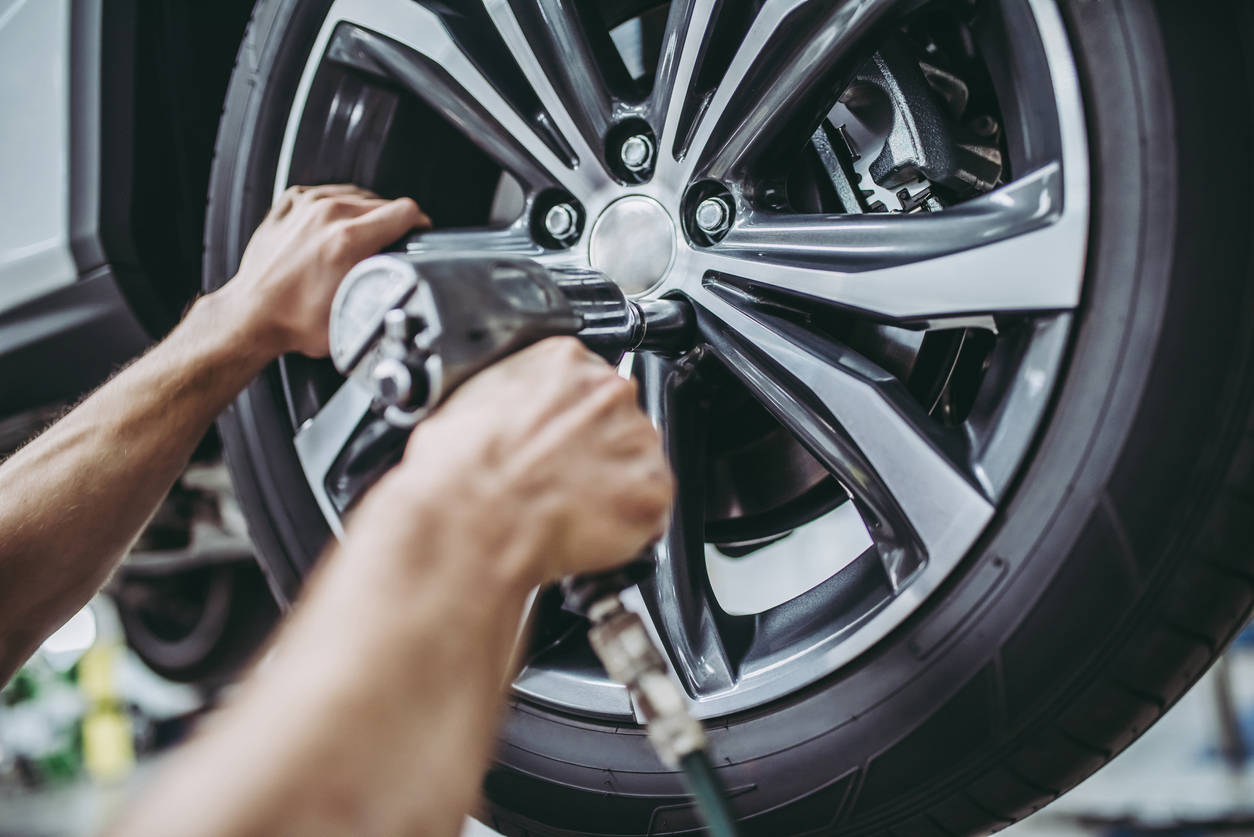 For Cars:
| | | |
| --- | --- | --- |
| Number of tyres: | Rims: | Price: |
| 4pcs | R13-R16 | from 25 € |
| 4pcs | R17 | from 30 € |
| 4pcs | R18 | from 35 € |
| 4pcs | R19-R22 | from 40 € |
For SUV's and minibusses:
Number of tyres:
Width:
Price:
4pcs

≤

215
from 35 €
4pcs
≥225
from 40 €
To provide the best quality service for our clients, "Talsu Riepas" specialists change and balances tyres using professional Italian equipment "SICAM", which performs the tyre assembly accurately, qualitatively, and quickly.
We inspect and calibrate our equipment regularly to ensure the highest quality of service and accurate results.
We offer tyre changing and balancing for cars, SUVs, as well as minibusses. We work with a wide range of rim sizes – from R13 to R22 size rims!
We consult about the suitability of the removed tyres for next season's use.
How much time will it take to change and balance the tyres?
The changing and balancing takes at least 20 minutes.
Tyre changing and balancing process:
We raise the car on a lift, unscrew the nuts/screws of the rims, and take the wheel off.
The wheel is deflated and the edge of the tyre is pushed off of the dim by the mounting device.
The tyre is removed from the rim with a special mounting device.
The wheel edges are lubricated with a special paste so that they better fit the edges of the rims and prevent damage to the car's rims.
Each tyre is mounted on its rim on a mounting device.
Each tyre is inflated according to the air pressure specified by the car manufacturer.
Tyre balancing is performed. It can determine if there is any rotational imbalance. If there is, we make sure to fix it, otherwise the car would become more difficult to drive and there will be an excess vibration.
To prevent possible rotational faults, the car's wheels are balanced with special weights mounted on the sides of the rims.
We complete the process by installing the tyres on the car.
When do you need your tyres balanced?
You need your tyres balanced every time the tyres are changed. Whether the tyres are brand new or used, this will ensure a pleasant and safe ride.
Remember that unbalanced tyres vibrate excessively. This affects the comfort of driving and can make the car harder to handle.