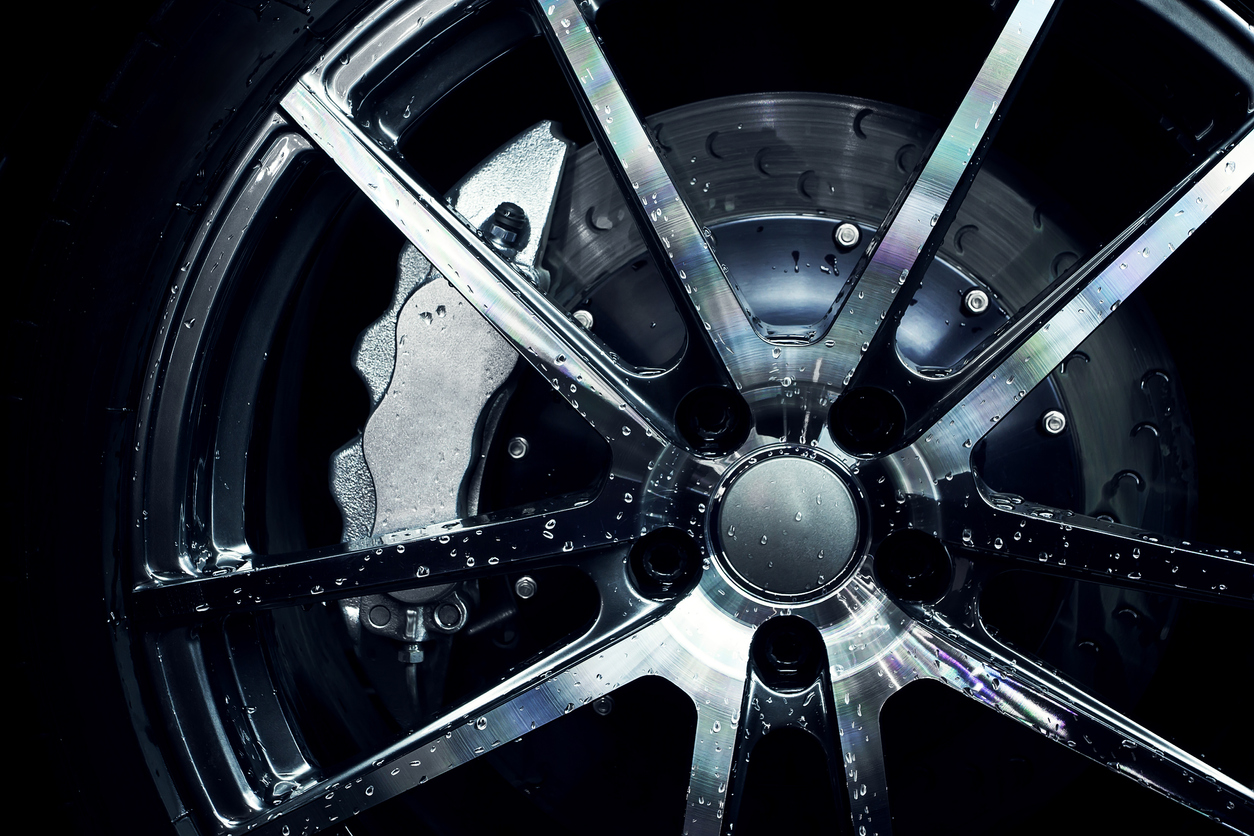 Tyre Repair Prices
| | |
| --- | --- |
| Service: | Price: |
| Valve change | 2 € |
| Rim edge cleaning/sealing | from 2 € |
| Repair with thread | 3 € |
| Repair with mushroom plug | from 5 € |
| Repair with patch | from 5 € |
Rim repair prices
| | |
| --- | --- |
| Service: | Price: |
| Rim straightening (lathe) | from 15 € |
| Rim welding (argon) | from 15 € |
We provide a wide range of high-quality tyre and rim repairs. If you puncture a tyre or break or bend one of the rims, our experienced specialists will help. We only use professional equipment that has proven itself to work.
We offer the following tyre and rim repair services:
Valve replacement
Rim edge cleaning/sealing
Repair with thread
Repair with mushroom plug
Repair with patch
Rim rolling (lathe)
Rim welding (argon)
Tyre repair is often the most cost-effective solution, but the technician must first assess if it is possible to repair the particular tyre, which is determined by looking at the damage. There may be damage that cannot be repaired, but you can be sure our masters will carry out a thorough inspection and evaluation to offer you the most suitable solution and advise you on the situation so that you can make the best choice for yourself.
The cost of repairs depends on the amount of damage and deformation assessed by a technician during the tyre diagnostics.
You should not hesitate with tyre repairs because a damaged rim will affect the car's rolling parts, tyre wear, and the driving of the car.
Rim repair requires an individual approach in each case, so our service employs specialists with extensive experience in rim repair and who know how to perform rim repair properly. Our specialists will be able to assess the degree of rim damage and recommend the best solution!
WHAT ARE THE SIGNS THAT INDICATE THE NEED FOR RIM REPAIR?
If you notice an unusual vibration after an impact (such as driving through a larger hole) it is possible that the rim has been bent. If you feel vibrations while driving, we strongly suggest going to a tyre service center, where the condition of the rim will be checked. If the rim has been damaged, the specialists of "Talsu Riepas" will assess the damage and recommend the best solution!
Another sign of rim damage is a loss of tyre pressure. If the impact is strong enough and the tyre pressure is lower than recommended by the manufacturer, the rim may be damaged. We recommend you visit a tyre service to identify the problem and find possible solutions in this case too.
The cost of the repairs depends on the size of the rim and the amount of damage and deformation assessed by the specialist during the rim diagnostics.